24-Hour Residential and Commercial Plumber Serving Redford & Surrounding Areas
---
Experienced Plumbers Proudly Serving Plymouth, Farmington, and Additional Surrounding Michigan Cities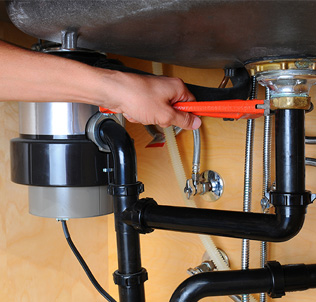 There is nothing more frustrating than dealing with plumbing problems! Whether your water heater is not functioning properly or you have a leak, the issue can make your family uncomfortable, and it can lead to more serious household problems like floods or mold.
If you need emergency plumbing services or you are searching for a plumber who can perform standard maintenance, repairs, inspections, or re-plumbing, Mastercraft is here to serve you. We're family owned and proud to offer exceptional customer service at affordable prices. Our experienced plumbers are prepared to impress you every step of the way.
Remodeling Your Kitchen, Adding a Bathroom, or Installing New Appliances?
No plumbing project is too big or too small. Give us a call. Do you want a basement bathroom, kitchen, laundry tub or a bar sink? Or just a repair and/or replacement upgrade to your existing fixtures? We can do it all. We have satisfied customers because we care! Call us for your next project. Free plumbing estimates on all remodeling projects.
---
Same-Day and Emergency Plumbing Repairs
At Mastercraft, we offer both standard repair and 24/7 emergency services for all plumbing and sewer repair projects to ensure you get the help you need when you need it most. Our expert-trained technicians can solve any of your plumbing problems - big or small. We also handle new water heater installations, a service that can help you save substantial energy and money! Our excellent workmanship means you can count on a job well done the first time around.
Our Plumbing Repair Services Include:
Sewer Repairs
Backflow Testing and Certification
Sump Pump Installation
Pump Out Stations
Drain Cleaning
Water Heater Installation (Both Tank & Tankless Heaters)
Plumbing Repair
Sinks, Faucets, Toilets, Tubs, Showers
Fixture Installation
Valves (All Types)
Wells and Well Pumps
Hot Water Heaters, Surge Tanks, Laundry Tubs
Re-Piping
Pex Re-Pipe
Gas Line Installation
Plumb to City Sewer
Why Homeowners Trust Mastercraft Heating, Cooling, Plumbing & Electrical for Quality Plumbing Repairs: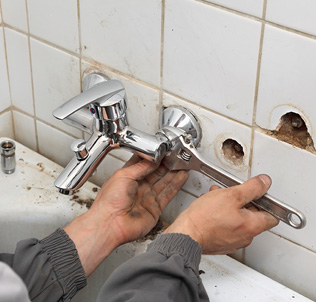 Trusting your home to an unknown plumbing company can be nerve-racking. But at Mastercraft, we treat your home like our own. Our friendly and knowledgeable professionals will answer every question and make sure you are 100% comfortable with the process.
One thing you will notice when you call Mastercraft is that we are interested in helping you with needed plumbing services, not selling you products you don't need. We will fix your plumbing problems and offer helpful maintenance services and tips to keep your system working well for years to come.
Working with Mastercraft is easy because we are 100% transparent about our pricing. You will never face any mysterious charges. We offer a free, no-obligation estimate, so you will know exactly what your bill will be before we begin.
We Are True Plumbing Professionals
We Aren't Salespeople
Transparent Pricing
---
Expert Water Heater Repair for All Makes and Models
Whether you're experiencing water heater problems in your home or at your business, we're here to help. From energy-efficient upgrades to unexpected emergency repairs, Mastercraft can help you navigate the waters of a proper water heater repair.
Our Energy-Efficient Repair and Replacement Services Include the Following:
Gas Water Heaters
Tankless Water Heaters
Electric Water Heaters
Commercial Water Heaters
Featured Products & Services
---
For a free, no-obligation estimate, contact the experts at Mastercraft. You can trust that our quotes are backed by industry expertise and a desire to do right by our customers. Whether you need our help with a complete plumbing remodeling project or you've found yourself in an urgent situation, we're here for you!