Metro Detroit Experts Install a Whole Home Generator for No Power Loss
---
You Won't Feel Powerless With a Home Standby Generator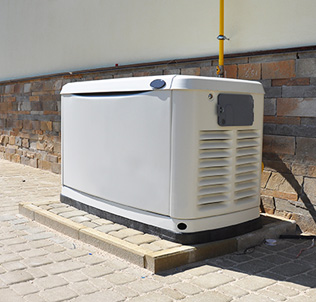 Choose the generator four out of five families have already installed. Protect your home or business with the preferred 24/7 backup power protection of Generac.
Automatic, hands-free backup power supply for home or business. This unit kicks in within ten seconds of determining power loss, so your life won't miss a beat.
Powered by Generac's OHVI® engine - designed specifically for generators, it lasts three to four times longer than competitive engines. Easiest installation and the best value on the market - many models pre-packaged with a pre-wired transfer switch. All models include mounting pad. TruePower™ Technology provides clean, smooth operation of sensitive electronics and appliances.
Quiet-Test™ mode for a weekly self-test that's quieter than other brands. The most environmentally friendly generator on the market - consumes less fuel and releases fewer emissions.