Affordable, Energy-Efficient Gas, Oil, and Electric Furnaces Installed by Trusted SE Michigan HVAC Company
---
Save Money and Stay Warmer This Winter for Less!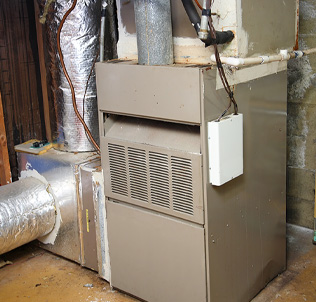 Mastercraft is one of Michigan's largest dealers of all the top names in furnaces and air conditioning equipment. When it's time to get comfortable, it's a good time to install a new, high-efficiency York furnace. Whether replacing your worn-out or outmoded system, or adding comfort to your new home, you can count on York for years of quiet, trouble-free service and economical operation. That's why, after over 130 years, York is the world's leading independent maker of heating, ventilating, air conditioning, and refrigeration equipment.
Most homeowners wish that the gas furnace in their home would last forever. And that wish could be granted when you install an Amana® brand gas furnace. The complete line-up of Amana® brand gas furnaces offers what many conclude are the best warranty programs in the heating and cooling industry. Several furnace models offer variable and multi-speed performance. This provides enhanced indoor comfort by slowly ramping-up your thermostat setting rather than simply starting at full speed. This alleviates the 'cold air blow' often associated with single-speed furnaces. To find the highest level of energy-efficient gas furnaces, look for the highest AFUE rating.
We Service and Install Most Brand Name Commercial Heating and Cooling Equipment Including: