Expert Boiler Repair and Installation by Qualified HVAC Company in Metro-Detroit
---
Residential Boiler Require Professional Service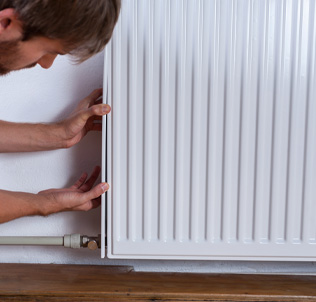 If you've chosen a boiler to heat your home, you know a professional HVAC company is the best choice for maintenance and repairs. While standard furnaces heat your home by pushing warm air through air ducts, boilers distribute the heat by circulating water through radiators.

No matter the size or layout of your home, the Mastercraft is Metro-Detroit's source for quality work. The Mastercraft team is the top choice in the area for boiler maintenance, repair, and installation. Our trusted, certified team has been trained to notice, explain, and correct any boiler problems you may experience.
---
Mastercraft Offers Solutions to Boiler Issues
As with all complex systems, boiler units and the heating process they connect to will require ongoing monitoring. With consistent maintenance, your boiler will need fewer repairs or replacements. Mastercraft is here to keep your family safe and comfortable.
Warning Signs of Problems in Your Boiler Heating System
Your boiler is 10 years or older.
You smell foul odors when the radiator turns on.
The pilot light is out.
Your boiler is leaking or losing water.
Your utility bill is significantly higher than last year.
Your radiators are cold or cooler than the air.
Loud noises including banging or whistling sounds.
The keeps turning itself on and off without heat distribution.
Choose the Boiler Repair Professionals with Experience
Mastercraft has been a leader in the heating and cooling industry for more than 60 years. Our certified technicians resolve boiler issues for more most boiler brands. However, should we need to recommend a new boiler installation, we will recommend the best boiler system for your budget. Brands we recommend include Utica, Weil McClein, and Lachinvar.
Working With Mastercraft is a Win, Win, Win Situation!
We Deliver These Wins by Offering:
10-year Parts Warranty!
Licensed, Bonded, and Insured
24/7 Emergency Service
Clean Cut, Uniformed Technicians
On-Time Appointments
Excellent Prices
---
Our experienced, certified technicians are ready to help you with your boiler needs today. Reach out to us today for more information by calling (800) 924-2123. We give FREE estimates on new equipment!